I want to represent India and lift the World Cup - Jasmer Dhankhar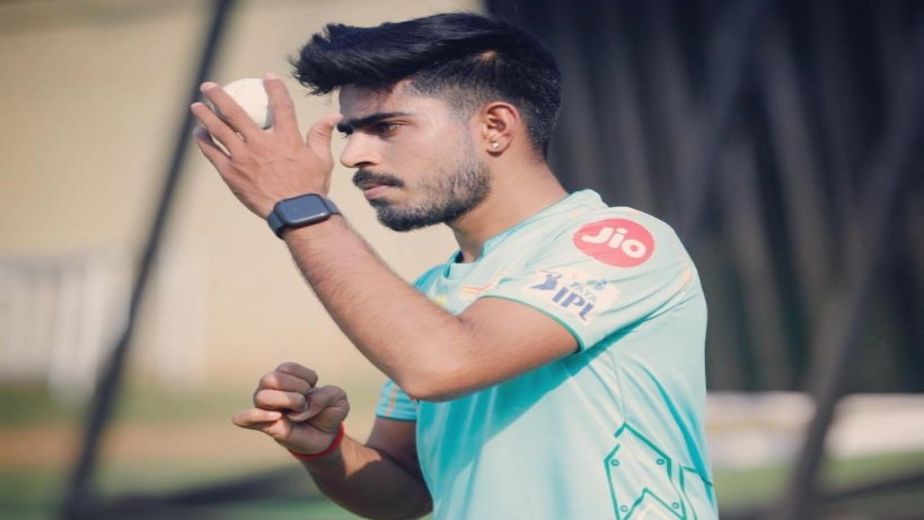 Representing Uttar Pradesh in the Ranji Trophy and Lucknow Super Giants in the Indian Premier League, 23 year old Jasmer Dhankhar is aiming high and working even harder to achieve his dreams. In this exclusive interview, the cricketer speaks about his journey so far, the toughest batter in the LSG team, experiences so far, preparations for the Ranji Trophy, cricketing idols and his future goals.
Q1) When did your journey with cricket start and how has it been so far?
I used to play cricket ever since I was a little kid on the road with my friends and my brothers. I was interested in cricket from my childhood and when I realised that I play better than most kids I decided to try and pursue it professionally. I wouldn't say that the journey was easy but I feel blessed at the position I am playing the Ranji trophy and being a part of the IPL.
Q2) Who is the toughest batter to bowl to in the Lucknow Super Giants nets and why?
I think the toughest to bowl to was Evin Lewis because he is a left hander and has a lot of power. He has the gift of timing as well but these are the kind of challenges I enjoy. I love to bowl against difficult batters and I always want to get them out. My mindset is always positive in such things.
Q3) How was your experience with LSG? Which player have you learned the most from?
Usually when you go into a new dressing room there is a feeling of awkwardness but with LSG I never felt that. I got to learn a lot of things from KL Rahul, Krunal Pandya, Evin Lewis, Marcus Stoinis and our bowling coach Narendra Hirwani.

Also read: Long jump sensation Jeswin Aldrin aims to become the best in the world
Q4) How are preparations going for the Ranji trophy semi finals and what are your expectations from the game?
Our preparations have been going well as the team is young but we are hungry to train even harder, putting in the effort and we are all showing character. We proved to the world that we belong on this stage and showed them that we can dominate in all formats. Since the start of the season we had all the focus on our team and most importantly we backed our own strengths which has been the main focus mostly.
Q5) Who was your cricketing idol growing up and what did you like about him?
Since I am a leg spinner, I used to idolise Shane Warne growing up. I was a big fan of his leg spin and I used to watch all his videos and try to implement the variations he used to use. Mostly I used to notice his leadership skills and his attitude on the pitch.
Q6) What are your future goals and ambitions? How do you plan to achieve them?
My future plan is to represent India and establish myself as a regular player in the Indian squad and then help my country lift the World Cup. I feel as a player you have to keep growing and adapting, that has always been my focus. For me, I should be able to give my 100% in every practice session and with my commitment I will hopefully progress forward.