Answers India will be searching for in the warm up Test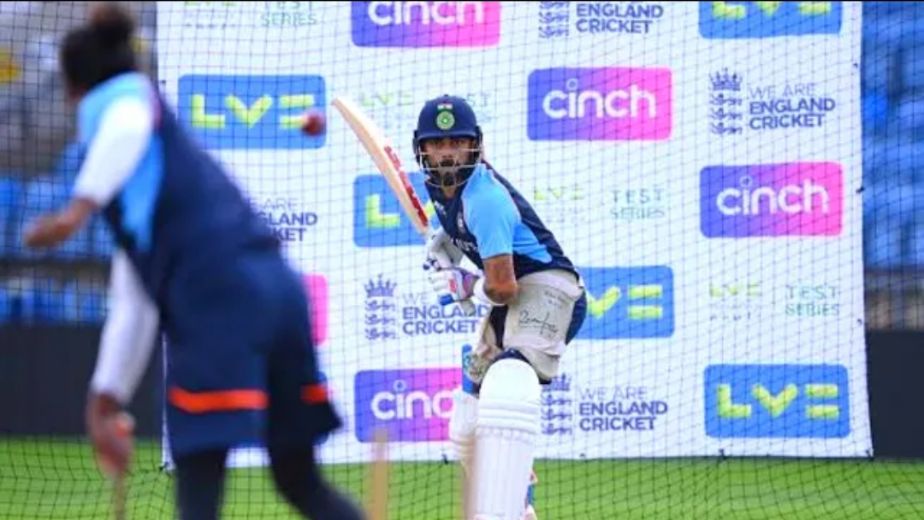 (Cricket news) In preparation for the Test match against England, India will be playing a 4 day warm-up match against Leicestershire. India will not have time to get into the series because there is only one match. India have a 2-1 lead in the series but they will not want to settle for a tied series. This changed England's side under Brendon McCullum and Ben Stokes is already looking much better than the side India faced last year. This warm-up match is very important for India as they will want to answer a couple of questions.
India squad: Rohit Sharma (Captain), Shubman Gill, Virat Kohli, Shreyas Iyer, Hanuma Vihari, KS Bharat (wk), Ravindra Jadeja, Shardul Thakur, Mohammed Shami, Mohammed Siraj and Umesh Yadav.
Leicestershire CCC squad: Sam Evans (Captain), Rehan Ahmed, Sam Bates (wk), Nat Bowley, Will Davis, Joey Evison, Louis Kimber, Abi Sakande, Roman Walker, Cheteshwar Pujara, Rishabh Pant, Jasprit Bumrah and Prasidh Krishna.
Four Indian players namely Cheteshwar Pujara, Rishabh Pant, Jasprit Bumrah and Prasidh Krishna will be playing for the Leicestershire team. Ravichandran Ashwin who will not participate in the match after his arrival in England was delayed due to a positive Covid Test. India have a couple of things to figure out which is where the practice match will be a massive help. Only two of Pujara, Vihari and Iyer will play in the match. If any of the batter plays well in this match then he almost guarantees his place in the playing XI.
In the first 4 Test matches India went with a combination of 4 seamers and Ravindra Jadeja. Ashwin's absence means that India can't try any other combination. When he took over as Test captain Rohit Sharma was asked about Ashwin's exclusion from the XI in England to which he said "Really, can't tell you anything about his overseas place - why doesn't he find it or why is he in the eleven. I honestly, have no idea because I wasn't a part of the selection at that point so I can't tell you what happened and why was he left out and why didn't he play and those kinds of stuff". Sharma as a captain may want a world class spinner like Ashwin in the team regardless of the conditions.
In the South Africa series Ashwin was in the XI for all 3 games due to Jadeja's absence but he didn't have a good series with bat or ball. Mohammed Siraj, Mohammed Shami and Jasprit Bumrah are likely to be the 3 fast bowlers. If India do go for 4 seamers, Shardul Thakur is the obvious candidate. Thakur was exceptional in the 3 matches he played in England last year and also the 3 he played in South Africa. Umesh Yadav and Prasidh Krishna have a chance to try and give the team management a headache if they pull off something extraordinary.
The main goal for India will be to get acclimatized to the English conditions. All the players apart from Pant and Iyer have had a good period of rest after the IPL and each one of them should be ready to go. This will be Rohit Sharma's first overseas Test as a captain. The way India played in the 4 matches of this series, they definitely deserve to win this but this England side looks much more settled and driven than the last one. Ben Stokes who missed the last series will also be back and this time will captain the side.
Also read: Indian women gear up for opening T20I against Sri Lanka