Judo has given me a new life and I aim to represent India in the Paralympics - Para Judo athlete Priya Keer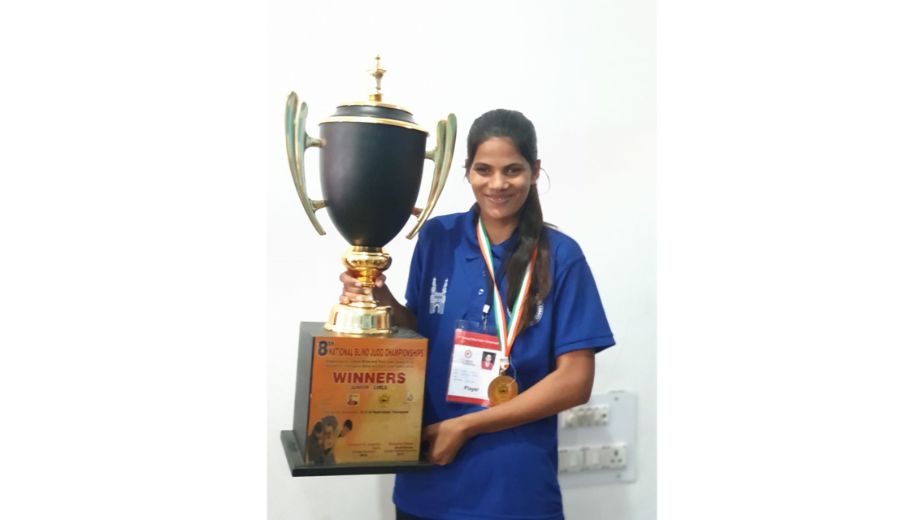 At just 20 years old, Priya Keer has already participated in various national and state level para judo competitions, winning 2 gold, 2 silver and a bronze medal in the sport. Despite her visual impairment, her influence is not just limited to sport as she has also been trained on women's rights and gender issues, currently serving as a member of the executive body of the women's committee.
In this exclusive interview with SPOGO, Priya Keer speaks about the impact of judo in her life, memorable achievements, influence of Sightsavers India, Viklang Ekta Seva Samiti, being a role model for others and her future goals.
Q 1) How much of an impact has judo had in your life? When did you realize it's a sport you can excel in?
Initially when I started, my interest wasn't there in Judo but when I went for my first training then I figured that I can do this. After that in January 2017 when I went to play in nationals and I came third in that tournament, it actually made me realize that I can pursue this as a career. Judo has given me a new life and whatever little fame and recognition that I have got is thanks to Judo.
Q 2) You have won 2 gold, 2 silver and a bronze medal in para judo tournaments. What has been the experience like of competing professionally and which is your most memorable achievement so far?
Ever since I won 2 gold, 2 Silver I have experienced that the 2nd time in Lucknow when I again played in the nationals, I saw that there were almost 800 participants as I was keenly observing the fights. So when I had to fight I had to face three boys on my way to the gold medal. My experience of not only winning a medal but also seeing other people fight made it even memorable.
Q 3) How much has Sightsavers India helped you in both your personal and professional life so far?
Sightsavers India has helped me in my education, they have provided us with mobile phones and they gave us lessons on how to use the phones as well. Sightsavers has not only helped me in my personal life but also helped me get better in my professional life . So I'm currently learning a lot from them which is helping me grow as a person
Also read: Representing and winning medals for India is my most special and honorable achievement - Indian roller skater Bhavita Madhu
Q 4) Tell us about the Viklang Ekta Seva Samiti? What is it about and what sort of training did you receive?
Viklang Ekta Seva Samiti is an organization which aims to help disabled people on all fronts. The organization keeps us aware about our rights and tries to make sure the government policies reach every one of us. SDG and RPWD give us constant training on various activities.
The organization has an equal proportion of male and female representatives who try to help disabled people and want them to be on the same level as others in all areas.
Q 5) What would be your message to others who are visually impaired? Do you aim to become a role model for others who are in a similar situation?
Being a visually imparied athlete myself, if I can reach these heights in Judo then everyone can also do it no matter what type of difficulties they have. Just like Neeraj Chopra, Mirabai Chanu, Avani Lekhara and many others; I too want to bring laurels for my country in Judo.
Q 6) What are your goals for the future? How do you aim to accomplish them?
I want to achieve more in Judo at the National, International level and want to represent the country at the Paralympics. With constant training and help from SDH we will be able to achieve our goals.