Day 2: India's highs and lows at Tokyo Olympics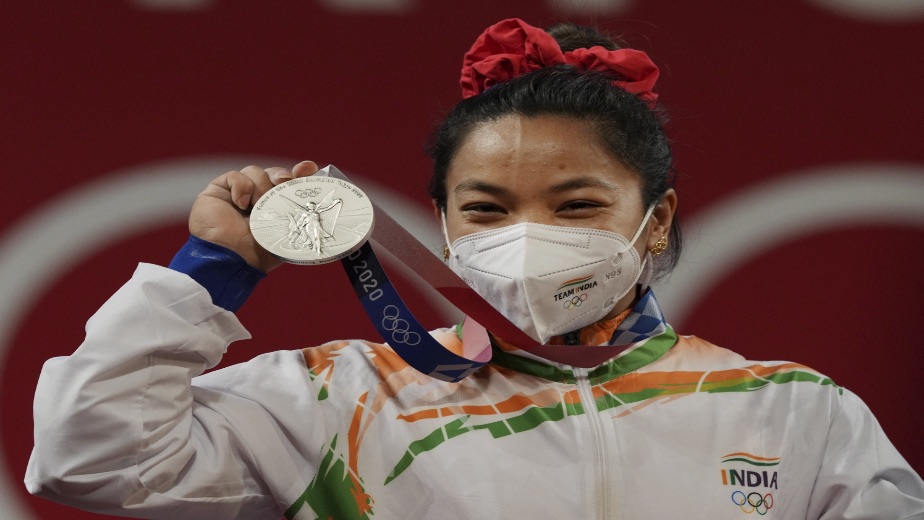 Highs:

1) India's first medal at Tokyo Olympics, credits to weightlifter Mirabai Chanu
Weightlifter Mirabai Chanu gave India its first medal at the Tokyo Olympics as she won silver in the 49 kg category. Despite failing to lift 89 kg successfully, Chanu lifted 84kg and 87 kg for the second spot.
With this accomplishment, Chanu ended India's 21 year old wait for an Olympic medal in weightlifting and set a new record by improving on Karnam Malleswari's bronze medal at the 2000 Olympic Games.
2) India's win against New Zealand hockey team
Eight time Olympic champions India defeated New Zealand 3-2 thanks to Harmanpreet Singh's brace from penalty corners and Rupinder Singh's penalty stroke conversion, to begin their Olympics campaign with a win.
Despite trailing due to Kane Russell's opening goal, the Indian men's hockey team showed true spirit and teamwork not just in attack but also in defense to ward off the New Zealand attempts. Indian goalkeeper PR Sreejesh displayed some fantastic saves to deny the Kiwi's an opportunity for a late equalizer in a compact defensive performance.
India will now face Australia with rejuvenated confidence after this solid performance.
3) Table tennis Manika Batra and Sutirtha Mukherji's separate wins in women's singles Tennis
Indian table tennis player Sutirtha Mukherjee had a nail biting fight for the win against Sweden's Linda Bergström wherein the former was losing 3 games to 1 and made a mindblowing comeback.
Batra cruised to victory with the score of 4-0. Manika, the top Indian Table Tennis player is ranked at 63 in the world, beat British paddler Tin Tin Ho.
4) Nagal's win in men's singles badminton
Sumit Nagal started off his Olympic Campaign with a win over Dennis Istomin at Tokyo. It's perfect for Indian tennis as he is the only Singles player from India in the Tokyo Olympics, although he joined in late and has impressed us with his win over the former world number 33. It was a 2 and half hour three setter and gave us our first victory in Singles since 25 years when Leander Paes won the Bronze at Atlanta in 1996. Nagal will next play Danii Medvedev and will need to play at his best to topple the Russian in the Second Round.
5) Indian duo Chirag Shetty/Satwiksairaj Rankireddy beating world no. 3
Good news for India in the men's doubles. Chinese Taipei Y Lee and CL Wang lost the match to Indian duo C Shetty and S Rankireddy. The teams each took a win in the first two games and then there was a close fight for the game that ended in 25-27 in favour of the Indian team. The Indians Satwiksairaj Rankireddy/Chirag Shetty stunned the World No. 3 Chinese Taipei's Lee Yang/Wang Chi-Lin in a spectacular display of strength.
Lows:

1) Indian women's hockey team's grim score against the Netherlands
The Netherlands women's hockey team beat the Indian Women 5-1 at Oi Hockey Stadium North Pitch in Tokyo. The goal scoring started early as Felice Albers scored in the 6th minute but that was short lived as India's Captain Rani Rampal scored the equaliser in the 10th minute. The second quarter did not see goals by either team.
The Indian team then went on to concede 4 consecutive goals to their opponent. There are more matches to come and they will come away stronger from this; we believe in them to do better.
2) Archers Pravin Jadhav, Deepika Kumari out of mixed doubles quarter finals
To say that South Korea have set the archery stage alight would be an understatement and the last minute pairing of Deepika Kumari and Pravin Jadhav were always going to be the underdogs against top seed Korean duo of An San and Kim Je Deok.
Playing together for the first time in an International event, Deepika and Jadhav lost 2-6 in a woefully inconsistent performance where World Number 1 Deepika failed to notch a single perfect 10 from eight arrows while Jadhav could not capitalize on the crucial fourth set by misfiring six despite getting three perfect 10s.
3) Judoka Sushila Devi defeated
Indian Judoka Sushila Devi's path to an Olympic medal was cut short when she lost her fight to Hungarian Eva Csernoviczki, who qualified for Saturday's round of 16 match against Funa Tonaki of Japan. Sushila stood strong for the majority of the fight until she made a minor slip that proved costly for the Indian and cost her the contest.
Csernoviczki, a bronze medalist at the 2012 London Olympics, pinned Sushila for a full 20 seconds to win the Ippon and the round of 32 match.
4) Saurabh Chaudhary disappoints after raising expectations; Elavenil Valarivan and Apurvi Chandela fail to qualify in shooting event
Saurabh Chaudhary, an Indian medal contender, could not repeat his qualifying performance and finished seventh in the men's 10m air pistol final at the Tokyo Olympics on Saturday. An hour after topping the qualifiers with a mind-blowing performance at the Asaka Range, the Indian ace shot 137.4 and was eliminated in seventh place.
Indian shooters Aprurvi Chandela and Elavenil Valarivan endured a difficult start in their Tokyo Olympics campaign after failing to qualify for the finals of women's 10m air rifle. Despite being world number 1, Elavenil finished 16th in the qualifications after shooting 626.5 over six series of 10 shots each in her debut Olympics while the more experienced Apurvi finished 36th after shooting 621.9 at the Asaka range.
5) Badminton player Sai Praneeth loses to lower ranked Zilberman
India's B Sai Praneeth suffered a demoralising straight-game defeat against lower ranked opponent. In a 40-minute encounter, Israel's Misha Zilberman won 21-17, 21-15. The Indian badminton team is off to a tough start, having lost their first group stage match in men's singles.
Praneeth, who won bronze at the 2019 World Championships and is now ranked 15th, was too irregular in a 41-minute match against world number 47 Zilberman.
6) Indian boxer Vikas ousted from Olympics
Vikash Krishnan has lost his first match to Okazawa Sewonrets Quincy Mensah of Japan in the Men's Welter 63-69kg Boxing at the Tokyo Olympics. He lost 5-0, at the end of the second round he started bleeding from his right eye and needed treatment. The Indian team will have to wait a little longer for an Olympic medal as there are few others who will fight it out for a podium finish.
7) Indian paddlers duo Manika Batra and Sharath Kamal out of the running for TT mixed doubles
In a game that lasted only 27 minutes, Indian paddlers Sharath Kamal and Manika Batra were knocked out by Chinese Taipei's Lin Yun-ju and Cheng I-Ching in straight games 8-11, 6-11, 5-11, 4-11.
The 12th seed pairing of Sharath and Manika could not handle 19 year old Lin Yun-ju's forehand and backhand topspin drives as the Chinese Taipei duo didn't allow them to play their game. Despite leading the first two games 5-1 in the first game, Lin and Ching eased past Sharath and Manika with eight consecutive points.
Also read: Weightlifter Mirabai Chanu becomes first Indian to receive medal at the Tokyo Olympics