Boxing champ Parveen Hooda focused on the 2022 Commonwealth Games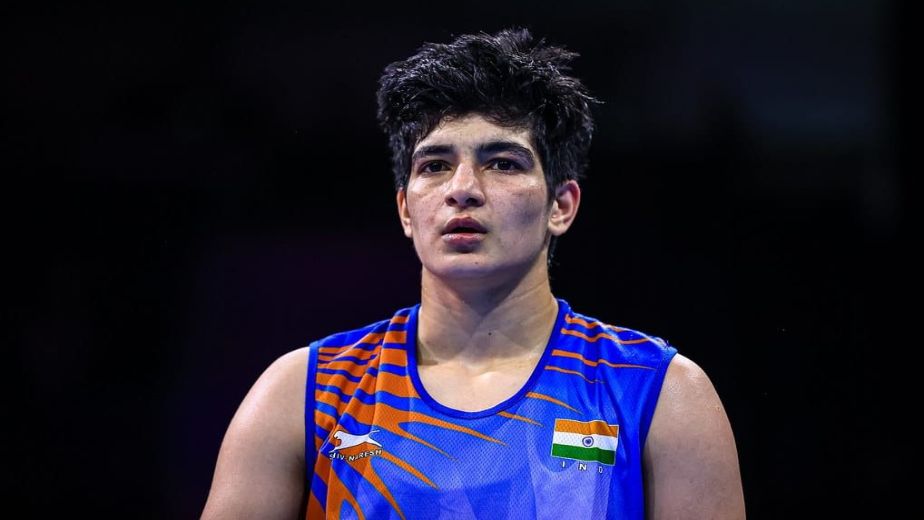 Hailing from Haryana, Parveen Hooda is an accomplished boxer who has won the gold medal at the 2020 Khelo India Youth Games, the gold medal at the 2019 Asian Games, a silver medal at the 2019 International President Cup, a silver medal at the 2019 Ahmet Comert Tournament and a gold medal at the 2017 Youth Championships. Competing in the 60 kg category, she is now setting her sights on the upcoming Commonwealth Games and the Paris Olympics.
In this exclusive interview, Parveen speaks about her boxing journey and the influence of her first coach Sudhir Hooda, overcoming pre-fight anxieties, memorable accomplishments, overcoming challenges, receiving support from the Haryana Boxing Federation and her future goals.
Q 1) How did your boxing journey begin? How much influence did your first coach Sudhir Hooda have on your career?
I started boxing at the age of 11. I was studious but would get into regular fights with boys in my school and lose as they overpowered me. I began to visit a stadium nearby to watch boxing training with the aim to learn the sport and beat the boys at their own game. Sudhir Hooda, my coach and the village sarpanch who started a boxing academy in the village, played a major role in influencing my family to allow me to take up boxing. I began my coaching under his guidance.
Q 2) Tell us about the pre-fight anxieties that you usually face? How do you deal with them?
I was sharp and smart as a kid. Even today, I maintain that sharpness because I follow a disciplined routine. I do meditation in the morning. It helps me remain focused in the boxing ring and overcome the mental pressure of big games and opponents. I analyse my opponent's match to plan my game accordingly.
Q 3) You have won a number of accolades in your career, which one do you believe is the most special for you and why?
The IBA Women's World Boxing Championship is the most special one because it was my debut on the world stage where I won Bronze for my country.
Also read: My dream is to represent India at the Olympics: Afreen Hyder
Q 4) What are some of the challenges that you have faced as a professional boxer? How did you overcome them?
The major challenge was my studies. I could not focus because of rigorous training. I used to fall asleep in class and get scolded by teachers. A major setback was weight management. In 2018, I missed out on the Youth World Championship and Asian Championship. However, with the support from Adani Sportsline under its GarvHai programme, I am able to manage my training schedule and fitness regime.
Q 5) Has the Haryana Boxing Federation been supportive in your journey so far? If yes, how?
The Haryana Boxing Federation is very supportive, and they properly guide me whenever required.
Q 6) What are your future goals and aspirations? How do you plan to achieve them?
My focus is now on the upcoming Commonwealth Games 2022 whose trials are scheduled in the coming month and the 2024 Paris Olympics. I plan to work on my strength, improve my skills and focus on weight management.