The Pelicans and Hawks are one win away from securing a playoff berth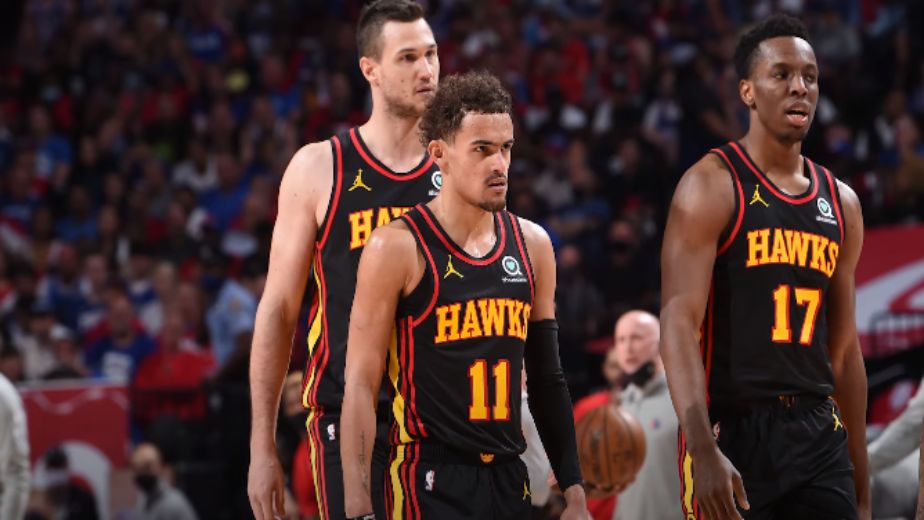 (Basketball news) The New Orleans Pelicans beat the San Antonio Spurs 113-103 and they will now face the Los Angeles Clippers for the 8th seed in the Western Conference standings. For the Pelicans, McCollum scored 27 of his 32 points in the first half as Jonas Valanciunas added 22 points and 14 rebounds as the Pelicans' stars delivered under pressure as New Orleans played their first postseason game since 2018. For the Spurs, Devin Vassell led the scoring with 23 points and Dejounte Murray had 16 points. Now the Pelicans have to beat the Los Angeles Clippers if they are to qualify for the Western conference playoffs.
''You have to take the good and bad and learn from it,'' Murray said. ''We had guys not shoot well, starting with myself. They were physical. I ain't making no excuses.''
''He was great,'' Pelicans coach Willie Green said of McCollum. ''He set the tone early. He understood the moment, and it sort of calmed the rest of the guys down. We just got the ball to him and he made play after play, score after score, and then the rest of the guys that just started to feed off CJ.''
''I was just trying to be locked in and aggressive early,'' McCollum said. ''The playoffs is a lot of antics, a lot of momentum plays, a lot of back and forth. You've got to be stable and mentally locked in to withstand a certain level of (chaos). . There's going to be a lot of winning in our future.''
''The three best players for New Orleans all played great, and if that happens, you're going to lose,'' Spurs coach Gregg Popovich said of his team's inability to contain McCollum, Ingram and Valanciunas. ''We stayed in it and got back in it, but then we made the same mistakes as we did in the first three quarters - non physical defense.''
''We're just playing for each other,'' Valanciunas said of combining for 81 points with McCollum and Ingram. ''When things struggle, we need somebody to slow the game down, which (CJ) does. Next step is on Friday.''
The Atlanta Hawks beat the Charlotte Hornets 132-103 and now face the Cleveland Cavaliers for the 8th and final playoff spot in the Eastern conference. For Hawks, Hunter finished with 22 points, while Danilo Gallinari added 18 and Clint Capela 15 as Kevin Huerter and Bogdanovic chipped in with 13 apiece. Trae Young bounced back from a sluggish start to score 24 points and led his side to a resounding victory. For the Hornets, LaMelo Ball led scoring with 26 points on 7-of-25 shooting and Terry Rozier managed 21 points as it wasn't enough to get that elusive victory. Last year's conference finalist will look to get that last 8th spot in the Eastern Conference by beating the young Cavs side.
''We're definitely confident right now,'' Hunter said. ''But we've got a lot more work to do. We're not satisfied yet.''
''It's great for my team,''' said Young, who had 11 assists. ''If you can make two guys guard you, it only opens up the floor for everybody else. I have to embrace
James Borrego called it another step forward for a rebuilding team. ''A lot of good things have happened for this franchise based on where we're at today compared to where we were two or three years ago,''
Also read: Nets beat the Cavs in the play in tournament to qualify for the playoffs
Tomorrow's matches in the play-in tournament:
Cavs vs Hawks
Clippers vs Pelicans