Our main goal is to make India an Asian powerhouse in basketball - Suresh Kumar Ranot, member of national selection committee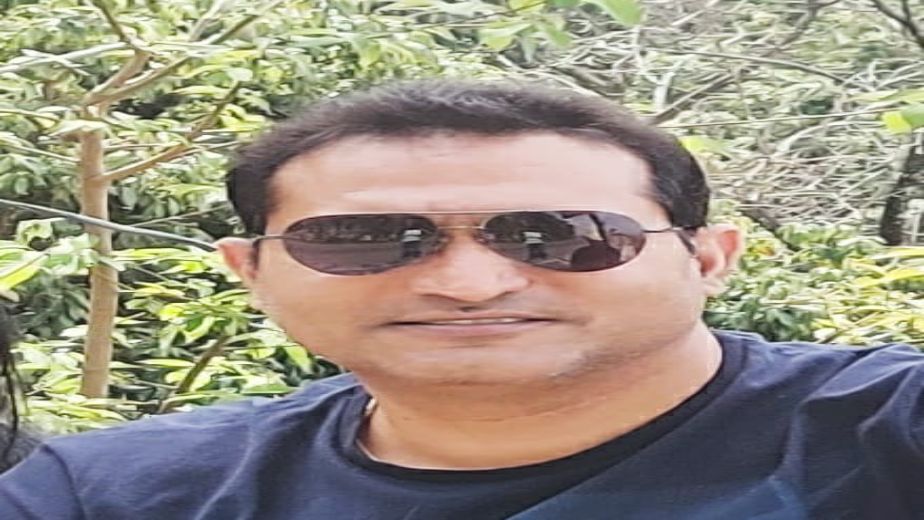 Despite its immense popularity in North America, basketball is a sport that is still finding its feet in India. While the Indian audiences are familiar with many NBA teams and the legendary Michael Jordan, the sport has yet to enter the 'mainstream' and get adequate participation at the grassroots to develop world class basketball players for the future. However, India has had a few athletes who have made some serious accomplishments in the sport, one of them being Suresh Kumar Ranot who has won 20 Senior Nationals Championships, 5 national games and 7 Federation Cup Championships.
In this exclusive interview with SPOGO, Suresh Kumar Ranot speaks about his journey in basketball, the most memorable moments in his career, overcoming challenges, being in the national selection committee, the evolution of the sport and his goals for 2022.
Q1) How did you start playing Basketball and what was the inspiration behind it?
I first started when I was studying in 10th class. We had a very good basketball team in my school and my seniors encouraged me to play and that is how I started playing. From the year 1987-1991 we had a very good team in Mysore and were district champions. I was heavily inspired by my seniors. When I started playing, I never thought I would play for my country for such a long time.
Q2) During your career from 1994 to 2005, what are some of your most prized moments?
There are quite a few moments which I cherish. In my very first school championship I won the best player award which made me think that I can do something more. Then I went to the state championship and then I was selected for the national camp which was the turning point. I was the first person from my state to get selected for the national camp. There are a lot of good memories like when I went to South Korea to play for the country. Winning the national championship and the national games are also some good moments that I experienced.
Q3) What were some of the most challenging times you had faced when you were a player and how did you overcome it?
One of the most challenging times I had faced was from 1999-2001. I had varicose veins in my legs, the doctor advised me to quit Basketball as it becomes difficult to jump and even wearing socks was a painful task. At that time, I did not want to leave the team as the pressure was building inside but also had to think of my future. After 2005, I got a surgery on my right leg which made me gradually step away from the game and it was needed so that no complications occur further. My career still went on till 2013 and it was a challenging part to come out from that phase.
Also read: If UAE gets the right exposure against the bigger teams, they can become a force to be reckoned with - Anis Sajan, Vice Chairman of Danube Group
Q4) Being in the national selection committee since 2018, how do you think the competition has increased in the sport?
In the last two and half years the sport has not been very active due to the pandemic as schools, colleges are closed and events are getting cancelled. Now the exposure has increased in the sport with social media coverage and many more people are involved with the sport. Even the facilities have increased for the players who have a great chance to improve themselves, players also attain fame in a short period of time which may have a positive or negative impact. The longevity of the players was much more during my playing days as it is tough for a sport like this and as a part of a committee we are discussing how to bring back certain qualities to the present players.
Q5) What do you feel about the players in the current women and men's team; how have things changed in the last decade?
When we were playing there was a certain discipline but nowadays that is not present in the current generation of players. In this current set of players so many people are taking medicines, supplements or taking proteins but during our times these things weren't available, if you see hard work is associated with results and that's why we aren't able to beat the Asian teams also. Nowadays skills are talented but during our time we had a skill set of players playing in their preferred positions but now any players play at any position he likes. I would personally say that the current players are lacking the motivation and the vigour to work hard.
Q6) What are some of your goals for the 2022 season and how do you plan to achieve them?
We had a senior championship in Chennai but that got postponed due to the Covid situation, so this tournament might be hosted in March. Our main goal is to motivate the players to work hard as there's a men's senior qualification tournament going for the senior World Cup but in all honesty the main goal is not the World Cup but to perform and become an Asian powerhouse in basketball. We as a group had all the focus on the juniors because they are the future that is going to represent our country.