NBA: Lakers beat Celtics and Nets extend their winning run against the Dallas Maverick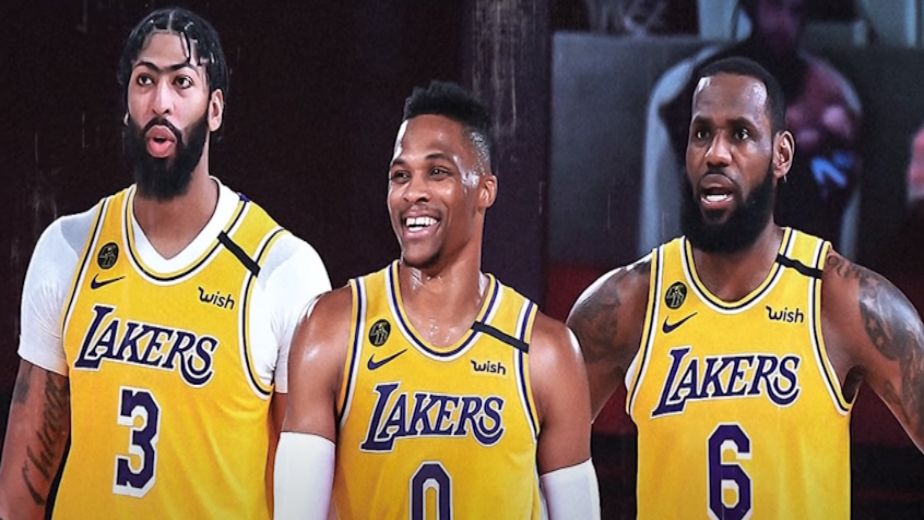 (Basketball news) Lakers beat the Boston Celtics 117-102 in the latest chapter of the NBA's most heated rivalry. LeBron James scored 30 points, Westbrook added 24 points and 11 assists, Anthony Davis had 17 points and 16 rebounds for the Lakers, who produced one of their best recent performances in their fourth victory in six games overall. Los Angeles made 56.5% of its shots in the first three quarters and shut down Jayson Tatum's with their defense. For the Celtics Jason Tatum scored 34 points as he scored 14 of his 34 points in an incredible early first-quarter blitz for the Celtics, who dropped to 1-2 on their four-game West Coast trip, Jaylen Brown sat out his third straight game with a strained right hamstring, as Robert Williams III's 13 points for Boston was the second most. With this victory the Lakers improved their record to 13-12 as they moved up to 6th in the Western Conference.
''As a player like myself, you want to make sure you approach all games the same while also understanding the significance of this particular game,'' Westbrook said. ''That makes it a good win for us.''
''I just like the way we competed tonight on both sides of the floor,'' James said. ''We had a lot of intensity, a lot of ball movement. Guys were attacking the rim. I think defensively, besides the first 14-point avalanche on Tatum's part, we locked in from that point forward.''
"I think at the beginning of the year, Russ was a little bit passive,'' Davis said. ''He was trying to get guys involved, pass the ball. ... We told him, 'The more you're aggressive, the more it will open up for everyone else.' The last seven to 10 games, he's been very, very aggressive, and when he does that, it opens up the floor for everyone else as far as shooting. He's just been in attack mode. That's why we brought him here, to be Russell Westbrook and not anybody else but that.''
The Brooklyn Nets defeated the Dallas Mavericks 102-99 as they made a 17 point comeback in the second half. Kevin Durant scored 24 points, Harden had 23 points and 12 assists as they handed the Mavericks their fifth consecutive home loss. For the Mavericks, Luka Doncic scored 28 points but had another rough night from 3-point range, Kristaps Porzingis had 17 points and 12 rebounds. In three games since setting a franchise record by shooting 68.7% in a 32-point victory at New Orleans, Dallas is down to 38% shooting from the arc. With this result the Nets improved their record to 17-7 which is subsequently the best in the Eastern Conference.
''We've been in this league long enough to know it's winning time. It's go time,'' said Harden, who also had nine rebounds. ''Throughout the course of the game, I feel like we got good shots. We just missed them. We just kept sticking with it and kept sticking with it. You've got to just keep shooting, especially if that's what you do.''
''We had a lot of open looks there in the fourth quarter that just didn't go down,'' Dallas coach Jason Kidd said. ''And then Timmy has a wide-open look. You couldn't ask for a better look to tie up the game.''
''It's a character win where you just want to make the right plays to get back in the game and you want to turn the momentum to your side,'' said Durant, who was 10 of 22 from the field and had seven rebounds. ''I think we did that tonight".
Also read: NBA: Phoenix Suns and Golden State Warriors became the first teams to win 20 matches this season
The tomorrow's fixtures are:
Pistons vs Wizards
Hornets vs 76ers
Cavaliers vs Bulls
Pacers vs Knicks
Heat vs Bucks
Raptors vs Thunder
Grizzlies vs Mavericks
Timberwolves vs Jazz
Pelicans vs Nuggets
Rockets vs Nets
Kings vs Magic
Warriors vs Trail Blazers
Clippers vs Celtics