NBA: Grizzlies beat the Warriors as the Bulls thump the Pistons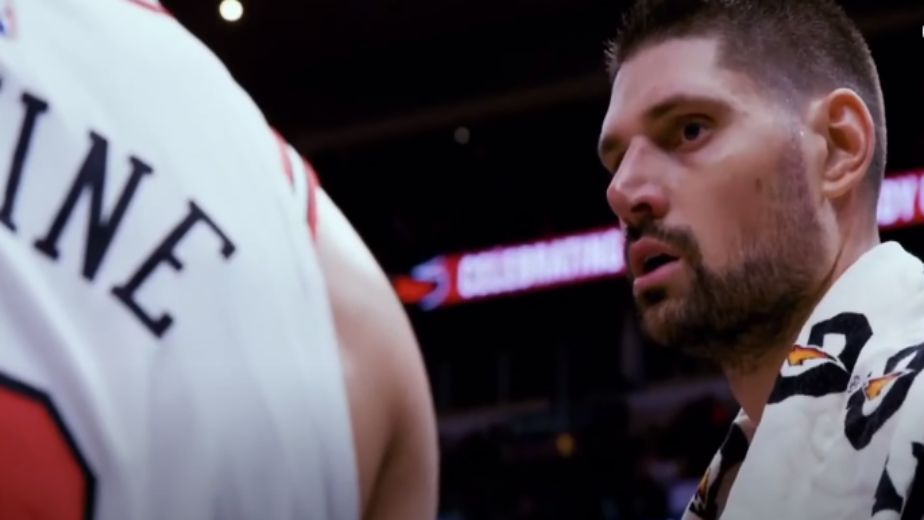 (Basketball news) The Memphis Grizzlies continued their amazing form by beating the number 1 seed Golden Warriors 116-108. For the Grizzlies, Morant scored 29 points, including five in the final minute to extend their winning streak to 10 games and made them the most in form team currently. Along with Morant, Ziaire Williams and Tyus Jones had 17 points each. For the Warriors, Stephen Curry led the Warriors with 27 points, 10 rebounds and 10 assists for his second triple-double of the season. Klay Thompson finished with 14 points. Andrew Wiggins and Gary Payton II scored 13 each. With this result Memphis Grizzlies improved their record to 29-14 as they currently are 4th in the Western Conference.
''I just like having that pressure,'' Morant said of his scoring down the stretch. ''I feel like that's when I shine the most. I like to be the one taking that shot, hit or miss.''
''I thought Tyus Jones shooting 3s broke the game open. That was the key,'' Warriors coach Steve Kerr said.
'He did a really good job,'' Rajakovic said of Williams' defense. ''He followed the game plan. Obviously, Steph Curry is an amazing scorer and shooter. (Williams) did a really good job of chasing him to get him inside the 3-point line.''
The new Eastern Conference leaders Chicago Bulls thumped the Detroit Pistons 133-87. For the Bulls, Nikola Vučević scored 22 points, DeMar DeRozan had 20 points and 12 rebounds as they made it 9 victories out of the last 10 matches. For the Pistons, Josh Jackson scored 16 points and Saddiq Bey added 14 for the Pistons. Along with their top scores Lonzo Ball added 18 points and Zach LaVine had 10 points and nine rebounds as Chicago picked up its ninth straight home win. With this result they improved their record to 27-11 as they comfortably sit on the top of the Eastern Conference standings.
"In the second half, we came out how we should've started the game," DeRozan said.
"He's a guy that can course-correct. He just kind of figures things out," coach Billy Donovan said. "In the third quarter you kind of saw his whole package."
"You do your job right, you get a raise," DeRozan said of the growing attention. "You have to put yourself in a position where you need to be seen. I feel like that's where we're at."
"I think it was a false positive," said Pistons coach Casey, who added he's received all the recommended vaccinations and takes special precautions due to his asthma. "I tell everyone, get vaccinated and get boosted."
Also read: NBA: Bucks and Nets both lose as Terry Rozier shines
The other results were:
Wizards 122 - 118 Thunder
Raptors 95 - 99 Suns
Pelicans 128 - 125 Timberwolves
Clippers 87 - 85 Nuggets
Tomorrow's fixtures are:
76ers vs Hornets
Pacers vs Celtics
Wizards vs Magic
Hawks vs Heat
Knicks vs Mavericks
Spurs vs Rockets
Jazz vs Cavaliers
Kings vs Lakers
Bulls vs Nets