NBA: Celtics win the first match as Suns prevail over the Pelicans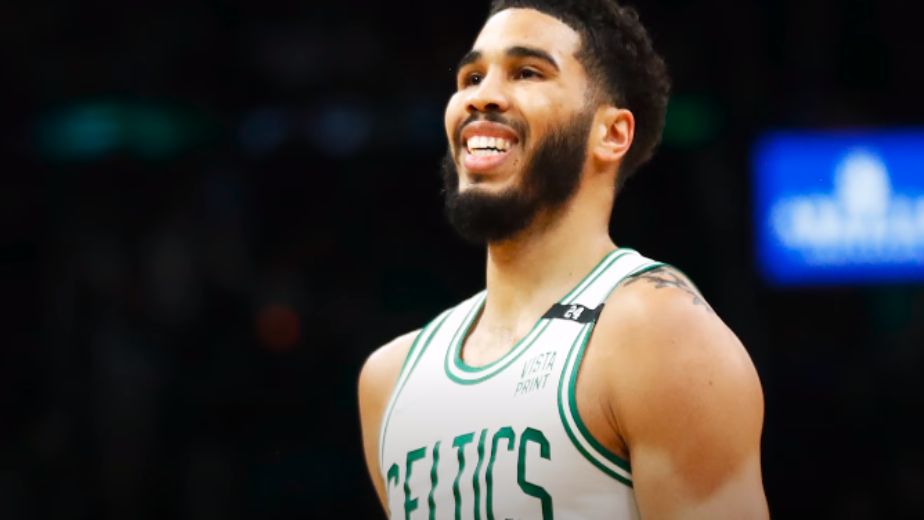 (Basketball news) The Boston Celtics won their first match 115 - 114 against the Brooklyn Nets in the first round of the NBA playoffs. For the Celtics, Tatum scored 31 points, the last two on the first buzzer-beater of his career as it was Boston's first buzzer beater in the postseason since Paul Pierce in 2010 against the Heat. Brown added 23 points as Horford had 20 points and 15 rebounds, and Smart finished with 20 points, including four 3-pointers. For the Nets, Kyrie Irving finished with 39 points, including 18 in the fourth quarter as Durant added 23 points but shot just 9 of 24. With this result the Celtics take a 1-0 lead in the series as they play their next match on Wednesday.
''When he took that dribble we just kind of made eye contact. He made a great pass,'' Tatum said. ''It doesn't get any better than that. A buzzer-beater in a playoff game at home.''
I've always been told you have more time than you realise you have,'' Smart said. ''I was about to throw it to Al (Horford) off the dribble and I saw JT cut at the last minute.''
''I think that's kind of a microcosm for our season, guys moving the ball being unselfish,'' coach Ime Udoka said.
"They did a good job of forcing me away, then helping in the paint. I just got to be more fundamental in my moves,'' said Durant . ''I feel like some shots went in and out for me.''
The top seed in the Western Conference, the Phoenix Suns made easy work of the New Orleans Pelicans as they won 110-99. For the Suns, Paul scored 19 of his 30 points during a brilliant fourth-quarter scoring display as Deandre Ayton was particularly dominant on the defensive end with four blocks, and had 21 points and nine rebounds and Booker finished with 25 points. For the Pelicans, CJ McCollum led the scoring with 25 points, but struggled with his shooting much of the night as he finished 9 of 25 from the field. Valanciunas added 18 points and 25 rebounds as Brandon Ingram scored 18 points. With this result the Suns take the lead in the series as they play their second in Phoenix tomorrow.
''Classic Chris,'' Suns coach Monty Williams said.
''It's just reading the game,'' Paul said. ''We watch games all day, every day. We got to watch all the games yesterday. We watched the games today. We know in the playoffs, teams aren't going to lay down.''
''That man's a true competitor, a true winner,'' Suns guard Devin Booker said. ''He wants it that bad. You can see it in his demeanour, you can see it in his walk. It shouldn't surprise anybody. He's built for these moments.''
''We figured out a way to play,'' Pelicans forward Larry Nance Jr. said. ''This is the playoffs and there are going to be ebbs and flows, ups and downs. We are in a chess match now.''
The Milwaukee Bucks started their title defence in emphatic fashion as they won 93-86 against the Chicago Bulls. For the Bucks, Giannis Antetokounmpo had 27 points and 16 rebounds as Brook Lopez scored 18 points, Holiday had 15, Khris Middleton had 11 and Bobby Portis added 10. Portis also had 12 rebounds. For the Bulls, DeMar DeRozan scored 18 points but shot 6 of 25 as Vucevic had 24 points and 17 rebounds but shot 9 of 27. LaVine had 18 points and 10 rebounds while shooting 6 of 19. With this result the Bucks took a 1-0 lead in the series as they both will face each other on Wednesday in Milwaukee.
''We've got to win the ugly games,'' said Jrue Holiday, whose 3-pointer with 5:03 left put the Bucks ahead for good. ''I feel like today was ugly. It was a battle and it was tough, but it was an ugly one.''
''I thought it was a good shot,'' LaVine said. ''We were down three. I got a really clean look.''
''Every shot I took tonight felt good,'' said DeMar DeRozan, ''I guarantee you that me, Zach and Vooch (Nikola Vucevic) aren't going to miss that many shots again.''
''The whole team was kind of out of rhythm,'' said Antetokounmpo, who didn't score in the fourth quarter while dealing with foul trouble. ''We weren't able to find one another as easy as we usually find one another and make shots. We missed a bunch of open shots today. Usually we make those and we get energy.''
Also read: NBA: Hawks and Pelicans make the final playoff berth