NBA: Celtics level the series and Warriors win against the Grizzlies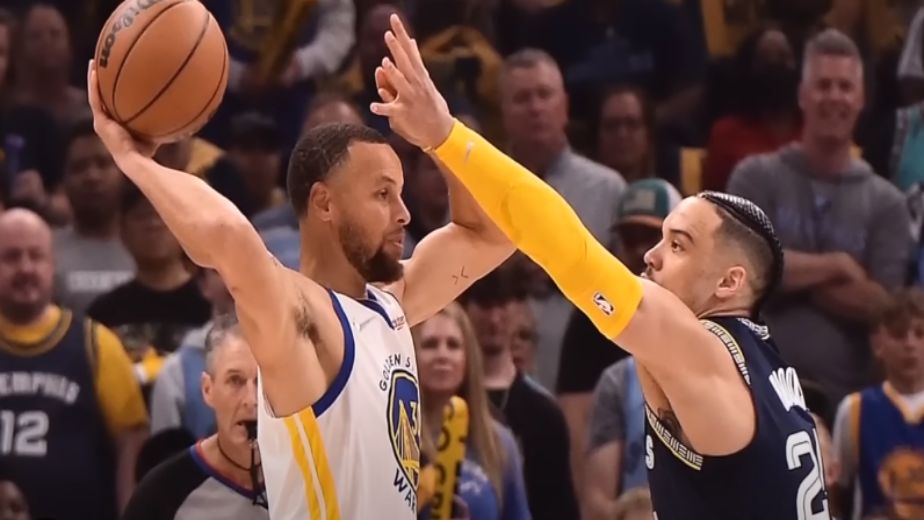 (Basketball news) The Boston Celtics leveled the series as they beat the Milwaukee Bucks 116-108. For the Celtics, Horford and Jayson Tatum scored 30 points. Horford had 16 points and Tatum 12 in the fourth quarter alone to help the Celtics outscore the defending NBA champions 43-28. Both Jaylen Brown and defensive player of the year Marcus Smart had 18 points each. For the Bucks, Antetokounmpo had 34 points, 18 rebounds and five assists as Jrue Holiday scored 16 points but shot 5 of 22. With this result, game 5 becomes very important as both the teams head to Milwaukee on 11th May.
''I usually just kind of go about my business,'' said Horford, who finished with a career playoff-high 30 points. ''I do get excited, but I guess you kind of pick your spots, your moments. This was an emotional game.''
"We love Al,'' said Boston's Marcus Smart. ''Best vet we've ever had. Best vet I've ever had. He comes in, never changes whether things are going bad or good. He's going to be him, and nine times out of 10, it's going to work out in our favor.''
''I played a terrible Game 3 and we almost had a chance to win,'' Tatum said. ''That was really the toughest part, was knowing that. I was really eager to get back and ready to play.''
''I don't really know what he said to me, but the way he was looking at me and the way he was going about it, really didn't sit well with me,'' Horford said. ''At that point, I think something switched with me in the game.''
''We all understood the importance of this game,'' Horford said. ''We felt at the end of Game 3 we were in position to win the game, and we didn't. I was just really locked in. I understood at that moment what we needed to do as a group. I really just did whatever it took tonight. It was one of those types of nights.''
''Down the stretch, they made shots,'' Antetokounmpo said. ''They executed well. They were disciplined.''
The Golden State Warriors are one game away from reaching the Western Conference finals as they beat the Memphis Grizzlies 101-98. For the Warriors, Curry converted eight free throws over the final 45.7 seconds on the way to 32 points as Poole scored 14 off the bench, Andrew Wiggins added 17 points in a well fought victory for them. For the Grizzlies, Tyus Jones had 19 points, six rebounds and five assists as they missed injured All-Star Ja Morant, Dillon Brooks returned from a one-game suspension and struggled mightily, missing a 3-point try with 53 seconds left and finishing 5 for 19 with 12 points, eight assists and five rebounds as Jaren Jackson top scored with 21 points. With this result, the Warriors take a 3-1 lead and have a chance to seal the series on 11th May.
''Obviously there's butterflies, because again you're going into the game with a certain mindset and it's a big game. Every game that we play at this point in the year, it's huge,'' said Brown, who agreed Sunday to become the Sacramento Kings' new coach after this postseason run.
''So to have that kind of thrown at you, you've got to switch gears because I know what my responsibilities are going in as Mike Brown the assistant coach, and it changes.'
''His head coaching record for a Warrior playoff game I think is undefeated,'' Klay Thompson said. ''We did miss Steve a lot, just his voice, his presence, but we've been here before, 2017 when Mike took over and we rolled off a lot of wins, so I reflected on that a lot.''
''Nothing we figured out, it was just don't let the first three quarters influence the fact that we still had a chance to win the game,'' Curry said. ''Shoot the shots you think you can make, play aggressively, and take care of the ball. We did all of those things.''
''It's a tough one. It's a tough pill to swallow. It felt like we were leading the whole game,'' Jones said. ''It felt like we were in a good position. It felt like we put ourselves in a good position to win a ballgame and things didn't go our way down the stretch.''
''He forced a couple. Trying to get his groove back,'' Jenkins said. ''Obviously he's been off for a couple of days. But when he was playing with force under control, I loved the playmaking that he had.''
Also read: NBA: Sixers and Mavericks draw their respective series level