NBA: Boston Celtics and Memphis Grizzlies are emerging as dark horses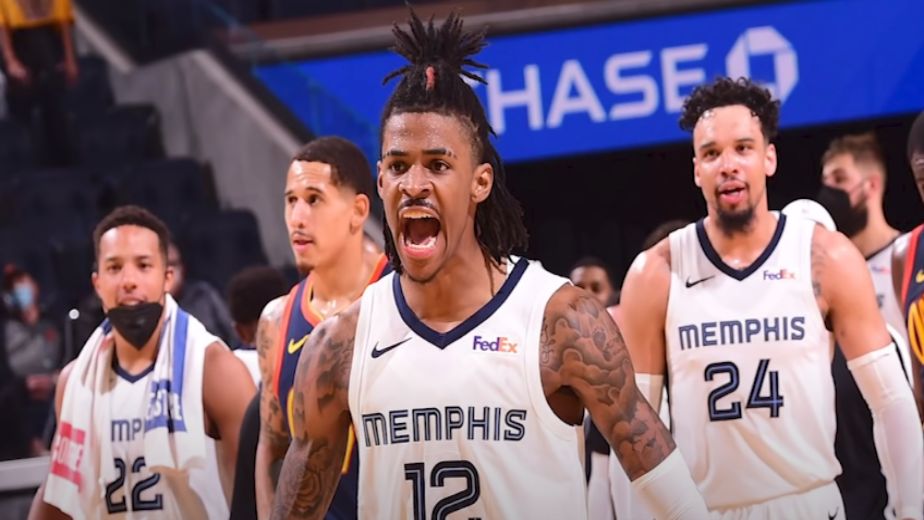 (Basketball news) When the season had started everyone believed that the either the Nets or Lakers were the favourites for the NBA title but 3/4 of the season is done with the Boston Celtics and the Memphis Grizzlies having put themselves as out right contenders to not only win their respective conference but also have a shot at the NBA title this season.
Heading into the playoffs, the Celtics are in terrific form as they have won nine of their last 10 games to shoot up themselves right at the top of the Eastern Conference standings (tied with the second place Miami Heat) and have suddenly emerged as a genuine title contender, particularly in a more open Eastern Conference, and a realistic pathway to the finals. Jayson Tatum has been playing at an MVP level over the span of three months and holds the key to Boston's playoff fortunes. Ime Udoka's team faces Utah, Miami, Chicago, Milwaukee and Memphis in one of the tougher runs and need to win all of their matches at home if they are to keep the top spot. Along with Jason Tatum Udoka has found the perfect role for Jaylen Brown who is also having a terrific season for the second most successful franchise in the NBA
Memphis is the real deal and has every reason to be confident about claiming second seed in the West and have hopes of actually clinching the Western Conference. Winning five of their last six games, the Grizzlies have secured a playoff spot and have most likely secured the second place also in the standings as they are about to face a tough run home including games against Brooklyn, Milwaukee, Golden State, Phoenix, Utah, Denver and Boston. It might see the Grizzlies drop to the third seed but a lot would have to go wrong. If they can knock off some of the big dogs, they will take that confidence and have every reason to be bullish about their playoff fortunes.
Jason Tatum has been quietly doing his business game in game out as he's putting up magical numbers which has elevated him the MVP standings also, although he won't be winning the MVP trophy this year but the last couple of months he has been playing like one. Since the All-Star break, Tatum has lifted his scoring average from 25.7 points to 32.1 on 50.7% from the field and 43.8% from long range to go with 7.1 rebounds and 4.6 assists on the way to becoming the league's current total plus-minus leader.
"Hopefully next year, I can start off like that," Tatum said, "Then, I can be in that conversation if we keep winning like this. But I don't know. I guess I just had to get my legs under me. It's just that time of the year. It's time to get ready for the playoffs. We all just turn it up a notch."
If it's Jason Tatum leading the Celtics from the front the same can be said about Ja Morant. The second year rookie has been playing a perennial all star, all year round and he also could have been in the MVP race but an unfortunate injury has dropped him out of the reckoning. His early season form set a bench mark of the others in the team as even without Ja the Grizzlies over the last 20 games have an unbelievable record of 18-2. Ja before his injury was averaging a staggering 27.6 points, 6.7 assists and 5.7 rebounds per game. He is set to be fit for the playoffs as Grizzlies will certainly be the dark horses in a packed Eastern Conference
Also read: Lakers and Warriors both lose as LeBron crossed the 37k points mark