Lakers slump to their fourth successive defeat as Warriors continued winning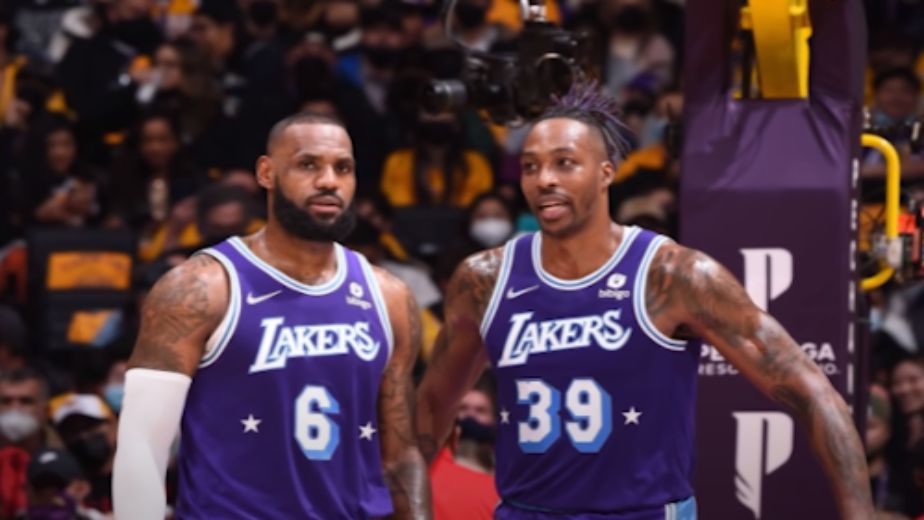 (Basketball news) Lakers slumped to their fourth successive defeat of the season as they lost 139-117 against the San Antonio Spurs. For the Spurs, Keita Bates-Diop scored a career-high 30 points while making all 11 of his shots as Derrick White had 23 points and Lonnie Walker added 21 in the third victory on a four-game road trip for the Spurs. For the Lakers, James had 36 points and nine rebounds and Russell Westbrook scored 30 points for Los Angeles, which has lost four straight for the first time this season amid COVID-19 roster chaos. Los Angeles (16-17) is back under .500 for the first time since Nov. 26 as they are missing some key players through the Covid outbreak. With this result the Lakers still managed to stay 6th with a record of 16-17.
''I was playing the game, reading the defense, moving around,'' Bates-Diop said. ''I don't think I dribbled that much. My teammates just found me (James) is a great player, but you've got to guard him and just not get star-struck by him."
''We have no chemistry with any lineup from the simple fact that we haven't logged any minutes,'' James said. ''All of our defensive guys are in health and safety protocols. ... We don't need a full roster. We just need some of our guys back.''
''Keita was ridiculous,'' Spurs coach Gregg Popovich said. ''Did a fine job at both ends of the court. We could hardly guard LeBron, but he did his best. Really was a team effort, because I thought some of the (bench) guys outplayed the starters.''
''Nothing you can do but figure it out,'' Westbrook said. ''Find ways. Get guys back in shape. We have a bunch of guys in that locker room that don't quit and don't give in to what's happening. We've got to turn the page and find a way to win a ballgame.''
The Golden State Warriors continued their golden run as they won 113-104 against the Memphis Grizzlies. Stephen Curry scored 46 points and made eight 3-pointers, Gary Payton Jr. added a clutch 3-pointer late in the fourth quarter and the Golden State Warriors held off the Memphis Grizzlies. For the Warriors, Payton finished with 22 points and Draymond Green had nine assists to help the Warriors improve an NBA-best 16-2 record at home. For the Grizzlies, Ja Morant had 21 points but it wasn't enough as Curry made 13 of 22 shots (8 of 14 beyond the arc) and was 12 for 12 on free throws to top the 30-point mark for the 12th time this season and the 225th of his career. With this result Warriors improved their record to 26-6 and currently stand second in the Western Conference standings.
''That's about as good as it gets against a very physical defense with great size,'' Golden State coach Steve Kerr said. ''Over the last 10-12 games, Memphis had the best defensive rating in the league. For Steph to go out and get 46, he showed every bit of his talent tonight. This was his most efficient game in a couple weeks, for sure.''
"Definitely wanted this one,'' said Curry, who twisted his ankle in the fourth quarter but noted he was OK. ''Definitely felt like it was one (we) can't let slip by because of the history but also because knowing what it's going to take to win a game like this. You carry that chip on your shoulder and understand this is our home court.''
'He had a great offensive night,'' Green said. ''He found space tonight. Guys did a good job of trying to get him the ball and not forcing it. You let a guy like that get clean looks, it starts an avalanche.''
''Greatest shooter of all time,'' Morant said. ''We know he's going to make shots. We just have to make it very tough for him to get it off. We had some mental lapses during the game and he made us pay for it.''
Also read: Lakers lose successive matches as Warriors continued their winning streak
The other results were:
76ers 96 - 98 Hawks
Pacers 118 - 106 Rockets
Magic 104 - 110 Pelicans
Knicks 117 - 124 Wizards
Heat 115 - 112 Pistons
Mavericks 95 - 102 Bucks
Jazz 128 - 116 Timberwolves
Suns 113 - 101 Thunder
Nuggets 107 - 115 Hornets