Jay Pande is a cricketer who has played first class cricket for Maharashtra and Pondicherry. He has scored over 500 runs in first class cricket including 2 centuries. Jay is currently playing the Ranji trophy with Pondicherry where in the last match he scored an incredible 102 off 212 balls to help his side secure a draw against Kerala.
In an exclusive interview, Jay Pande talks about his cricketing journey and how Sachin Tendulkar inspired him. He also talks about the challenges he has faced in his career. Jay also names the toughest bowler he has faced in his career and also highlights his memorable career moments and his goals for the future.
Q 1)Tell us about your cricketing journey and who inspired you to take it up professionally?
My cricketing journey started when I was about 5 or 6 years old. My uncle who used to play first class cricket took me along with him to his club PYC to play. I just used to play for fun and after a few years I changed my academy to Cadence Cricket academy. My proper journey started when I played for the state at the under 14 level and I thought of taking it up professionally so a lot of that was because of my Uncle.
Q 2) Who was your favorite player growing up and what did you like about him?
Like every 90s kid my favourite was Sachin Tendulkar. Just watching him bat was incredible, the way he dominated the opposition bowlers was amazing. I remember watching him at the 2003 World Cup and the way he batted really inspired me. That made me think that I would like to do something like this, playing cricket.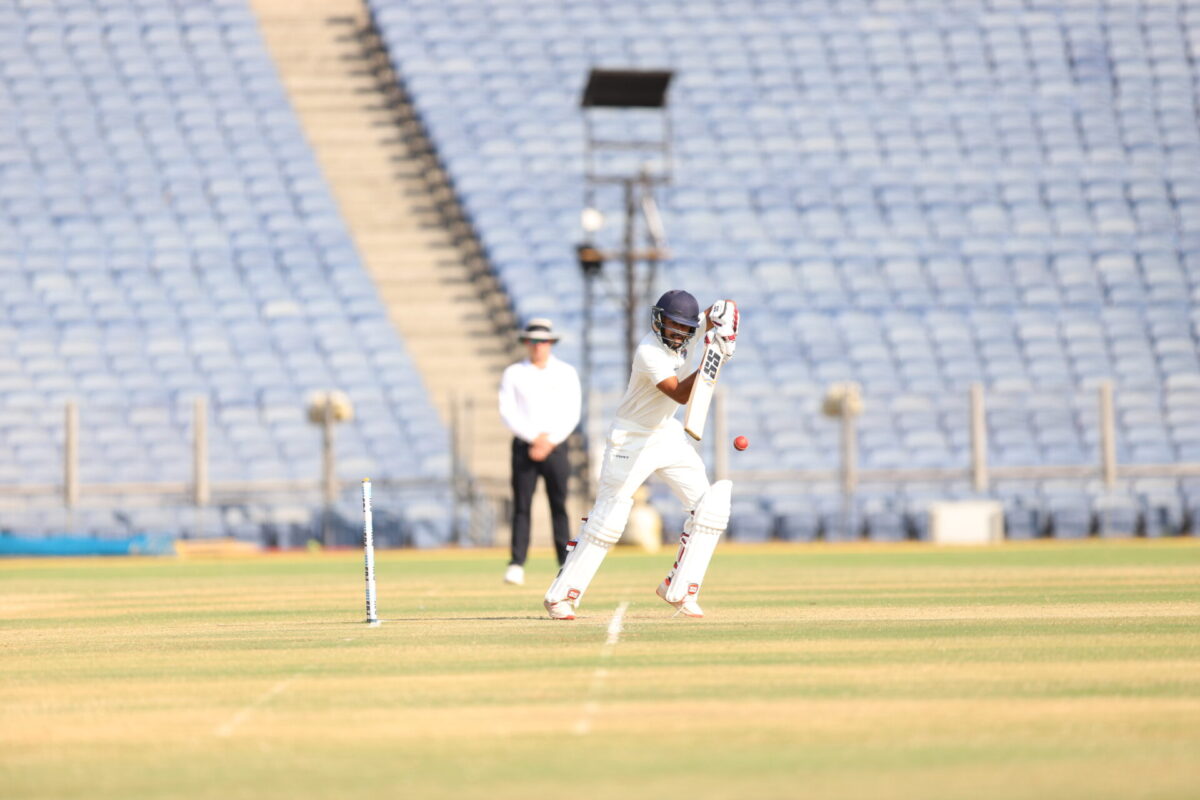 Q 3) What are some of the biggest challenges in your career so far and how did you overcome them?
The biggest challenge has been the last couple of years post COVID-19 where there wasn't a lot of cricket happening and I changed my state from Maharashtra to Pondicherry. I missed out on playing first class cricket for a couple of years. That was a tough time for me because I had to be patient and wait for the opportunity to play first class cricket again. There were a lot of people who supported me during this time such as my mom, uncle, coach Harshal Pathak who told me that this too shall pass. It was a really testing time for me.
Q 4) What are some of your most memorable moments in your career so far and why?
There have been many memorable moments in my career, scoring my first hundred in first class cricket was one of them. We were playing on a particularly difficult pitch and had conceded the first innings lead against Assam. I got a 100 in the second innings as well as the Man of the Match award so it was very memorable. As a team, when Maharashtra won the Under 19 trophy and being included in the Ranji trophy team for Pondicherry as well has been very memorable for me.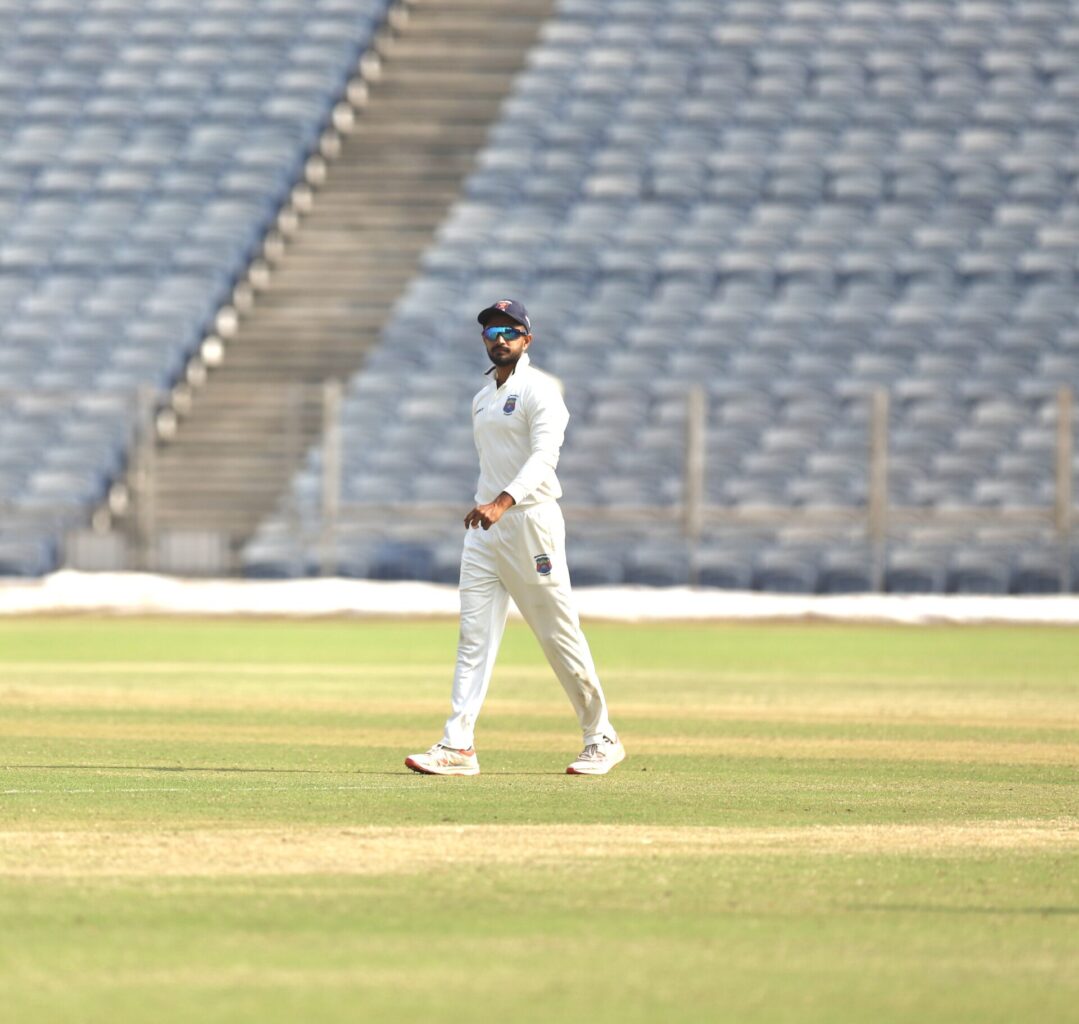 Q 5) You have played for domestic cricket for both Maharashtra and Pondicherry, how different was the experience?
When you play for different states, you have to adapt to different styles of cricket. Adapting to the different conditions, differences in wickets have been some of the biggest challenges but it's getting better with time. Both teams play to win, Pondicherry has started defeating some big teams and I think it's only going to get better. Damodaran sir has worked very hard, the facilities are truly world class and the future is very bright for Pondicherry.
Q 6) You scored an incredible ton in your last game against Kerala, how was that experience and what was your thought process in that innings in particular?
That particular match we had to get three points at least for us to survive in the elite division. It was a very important game for us as we lost the toss and were put into bat first. My goal as an opener was to play at least till lunch so that our team gets off to a good start. From there it was taking it one ball at a time and not thinking too much of what would happen. I wasn't looking at the scorecard as Kerala had some very experienced bowlers like Jalaj Saxena who has 400 plus wickets in domestic cricket, Basil Thampi who is playing in the IPL. I think it was an entire team effort to win that match as my thought process was simple, which was to bat as long as I could.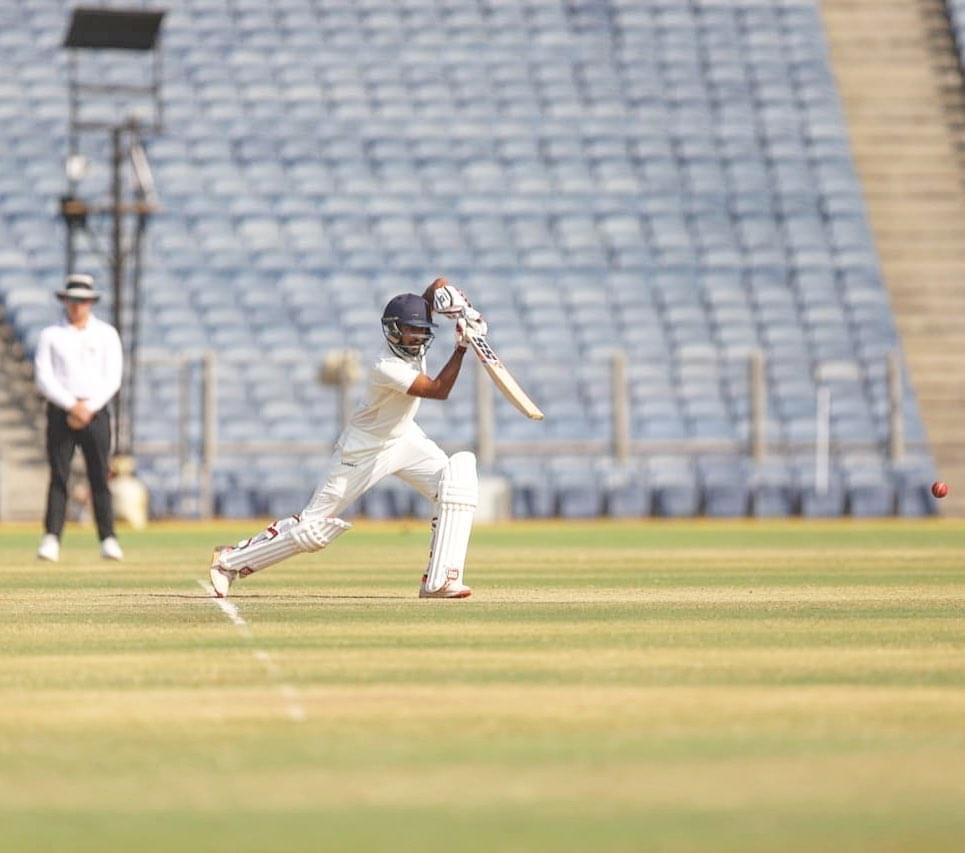 Q 7) Who is the toughest bowler you have faced in your career so far?
I think the toughest bowler I have faced is Avesh Khan from M.P. I remember facing him in a U-23 game where I was playing for Maharashtra and I found him quite challenging as he bowled in pretty good areas and the pitch was very tricky. I found him pretty difficult to play against him as he is very consistent with his line and length.
Q 8) What are your future goals and aspirations and how do you intend to achieve them?
Like every cricketer I also dream to play for my country and also play in the IPL. I have been working on my T20 part of the game as well. I have also started to improve my bowling as I'm trying to double up my skill set. There are few new things I have been trying and hopefully these changes pay dividends in my career.
Also read: My aim is to participate in domestic and international events: Athlete Rayansh Thakur