NEP Group's solution for Aurora, North One and Extreme E tests its metal in some of the world's toughest conditions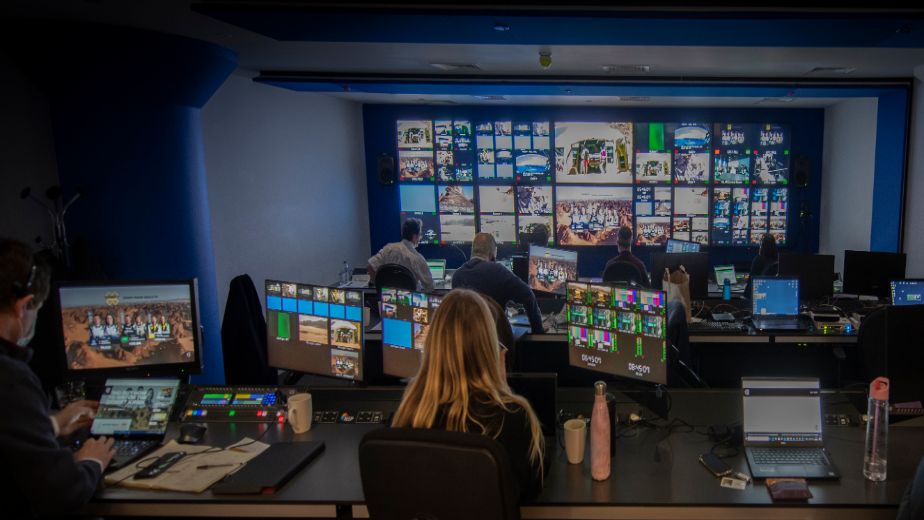 According to a Press release by Extreme E, NEP Group, the premiere technical associate for content producers around the world , worked with the series and host broadcaster Aurora Media Worldwide and North One and created a cutting-edge, sustainable broadcast solution that aired the first race, in AlUla, Saudi Arabia, in 180 nations around the World.

Developed to mirror Extreme E's goals of integrating the latest technology with sustainability and creating solutions to meet the rigors of the globe's harshest conditions, NEP's innovative broadcast facilities will be utilized by Aurora and North One at events in Senegal, Greenland, Brazil and Patagonia as the championship continues. NEP's complete end-to-end broadcast package features a custom IP flypack, remote production solutions, crewing, satellite along with fibre connectivity, edit, ingest, Augmented Reality (AR), Graphics, and specialty cameras.

"Extreme E is a truly world-class event that is highlighting one of the most important challenges facing our planet and bringing it to a new audience in a really innovative way. It has been a thrill to see the solution that NEP, Aurora, North One and Extreme E have created come to life," says Brian Clark, Director of Sales for NEP Major Events. "What we have created is not only at the very cutting edge of technology, but it also delivers from some of the world's harshest environments – all during COVID. There were certainly a lot of challenges to overcome, but the result is just fantastic."

Lawrence Duffy, Managing Director, Aurora Media Worldwide says: "It was so rewarding to see all of the team's hard work, dedication and ingenuity come to life. It was such a tremendous partnership between all of us – Extreme E, Aurora, North One and NEP – and it has really paid off. This is exactly what we wanted to achieve: a great marriage of sustainability and cutting-edge technology all coming together to create a really exciting production. We can't wait for the next race."

Keeping into account the sustainability goals, COVID restrictions, and challenges the remote race locations pose, decreasing the number of staff visiting to site was critical in NEP's system design. Making use of a specialty IP flypack, NEP, Aurora and North One were successful in connecting every racing venue directly to their new "UHD ready" centralised production facility in London, through satellite. With around 30 different sources present in London, majority of the production team is able to handle record, replay, edit, audio mixing, vision mixing and playout without the need to travel to location. In addition to this, specialty Augmented Reality (AR) and Graphics are handled real time by NEP's AR / GFX team at their production centre in Hilversum, once again reducing the need for travel.

NEP's team in The Netherlands built several highly advanced AR and graphics solutions for the broadcast production provided by Aurora and North One. Integrating advanced drone and AR technologies, NEP worked with Extreme E, Aurora and North One to produce amazing results and provide audiences with a completely innovative experience. They also leveraged the AR and drone technologies in tandem with advanced RF solutions to minimize cable runs while still giving maximum and reliable coverage from the cars. This enables one to avoid use of fixed-wing or helicopter solutions, which have a much worse climate impact.